Sat, 24 June 2017 at 11:05 am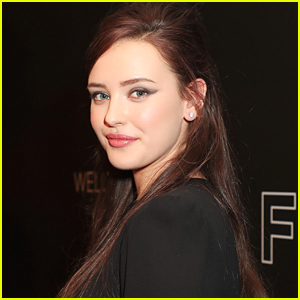 13 Reasons Why has caused many discussions since it premiered in March.
There have been fans, and health professionals speaking out against the show, saying it romanticizes suicide instead of creating a positive discussion.
Katherine Langford disagrees.
"There have been measures in aftercare, which is something that Netflix and the show didn't need to do," she points out. "It's a testament to the vision that the creators had for this show, to tell it in the most authentic way possible, but then also recognize that it could have a significant impact."
She adds, "We do a 30-minute Beyond the Reasons, kind of debriefing after Episode 13. There are trigger warnings, and there are articles."
Katherine is proud to be a part of the show, no matter what the critics may say.
"I also understand that when you do a show that covers really serious, personal and relevant issues, there's going to be a difference of opinion," she says.
"I think that difference of opinions and discussion is the important part, and it's where the show makes a difference, being able to talk about things and share opinions, and the reasons why we think that way."
Like Just Jared Jr. on FB