Sun, 25 June 2017 at 2:34 pm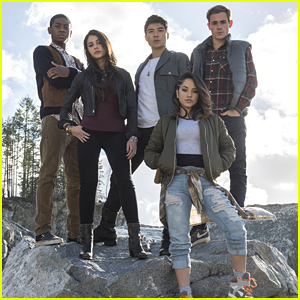 If you haven't heard anything about a Power Rangers sequel, director Dean Isrealite knows why.
In a recent interview with ScreenRant, the director the newest film says the film's PG-13 rating is sort of to blame.
The movie earned just over $140 million worldwide, but it could've been so much more if the rating was lowered to PG.
"Not only do I think it, but there's been market studies on it, and the findings have been that if the movie were rated PG – I don't want to go into the specific numbers – but if the movie had been rated PG, there would have been more traffic," he says. "I think parents were unsure if they could bring their kids to the movie, which surprised me, because the movie is a tame PG-13."
He adds, that "a 7-year-old might be scared, but in a good way…They liked that they were scared of Rita, but they still came out of the movie enjoying it, they liked what was going on. I think we really tread that line well, so it was disappointing that parents didn't know that they could take their kids to it."
He further hopes that the home release with allow parents to watch and "see that it's suitable."
Power Rangers, which starred Dacre Montgomery, Naomi Scott, RJ Cyler, Becky G and Ludi Lin, is out on Bluray now.
Like Just Jared Jr. on FB