Sat, 01 July 2017 at 1:30 pm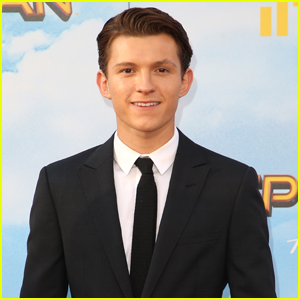 Tom Holland loves his fans — like really, really loves his fans.
He loves his fans so much that he'll tick police officers off by throwing crumbled up signed photos from his Spider-Man comics to fans waiting outside his hotel.
Ahead of the Spider-Man: Homecoming premiere this week in Los Angeles, he was holed up in his hotel room, not able to meet the fans outside — so, he improvised.
"The thing is, we weren't allowed to leave the hotel because of timing issues, we had to get right to an interview," Tom shared. "So our way of, like, sending the fans things was scrunching up signed pictures and throwing them out the window."
Tom adds, "Admittedly, the police got really mad at one point and were like, 'Stop throwing pictures!' But yeah, we got as many out as we could."
Check out the video below!
Like Just Jared Jr. on FB