Mon, 03 July 2017 at 7:05 pm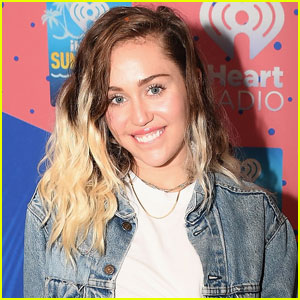 Many celebrities share a close, special relationship with their dedicated fans, but Miley Cyrus' Smilers took their fandom to a new level this week, pulling off a gesture for their idol that actually brought her to tears.
Miley took to Instagram to share a video her fans made her yesterday (July 2), and it was clear she was touched by the outpouring of love. The video is composed of clips of her Smilers holding up handwritten lyrics from "Inspired," lip-syncing along to the uplifting song.
"My fans are beautifully THE BEST!," she captioned the Instagram. "This #Inspired video you all made makes my heart melt !!! (I cried) How did y'all pull this off without me finding out?!?! Smilers made me mega smile today! Love you all so much! Thank you Thank you Thank you!"
Miley herself was inspired by Hillary Clinton when writing the song, and it's amazing to see that she in turn is inspiring her fans.
Like Just Jared Jr. on FB