Wed, 05 July 2017 at 5:55 pm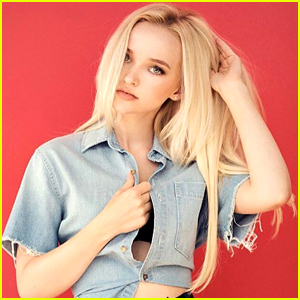 Dove Cameron has some of the prettiest hair in the game, from her stunning blonde locks to her pink tresses — and now she's switching it up again.
The only problem is, she hasn't posted a picture of her hair change, and to her fans (which definitely includes us) this is a BIG PROBLEM.
"k i did a thing and now i'm going to need alllll the hair treatments. hit me widdem," she tweeted yesterday.
Shortly after, she tweeted: "mirage is ultimate hair inspo," accompanied by a picture of Mirage from The Incredibles, who has long white-blonde hair.
"SHOW US," her fans are screaming in tandem. She's gone ultra-blonde in the past, so some fans are wondering if she went another direction altogether.
SHOW US DOVE. Please?
ok i did a thing and now i'm going to need alllll the hair treatments. hit me widdem ????????

— Dove Cameron (@DoveCameron) July 4, 2017
Like Just Jared Jr. on FB