Thu, 06 July 2017 at 6:38 pm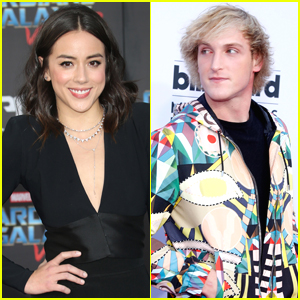 Logan Paul and Chloe Bennet made headlines this week when they were spotted making out in Hawaii this week.
The digital influencer and actor, and Chloe, who stars on ABC's Marvel's Agents of S.H.I.E.L.D., opened up about the photos that were taken and just what their relationship is.
"We woke up today and we were plastered all over the internet with pictures like this," Logan shared. "I'm very transparent. Chloe and I are friends, for sure. In my opinion, friends sometimes make out."
He adds, "This puts us in a position where you're maybe forced to label what this is, but we don't know what it is. We did the movie, Valley Girl, together, that's where we first met…Long story short, is Chlogan real? I don't know. She doesn't know."
Logan and Chloe also realize that their once quiet romance, is now out in the open — and haters are not holding back.
"Everyone's being really mean and aggressive online and could we all just chill on both sides?" Chloe said.
"We were keeping this private," he says. "I don't know if you guys noticed, but in the vlogs, I've been kind of keeping her out. It's an intimate thing."
Like Just Jared Jr. on FB