Fri, 14 July 2017 at 12:30 pm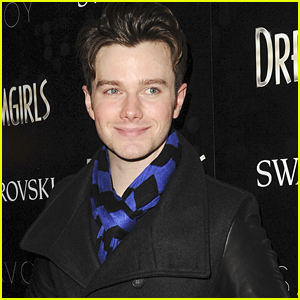 Chris Colfer's book series, "The Land of Stories", will forever be one of JJJ's favorites.
With the sixth and final book of the series out now, the author is looking back on how the book was made and revealed in a new interview with CBC's Q podcast that it was quite an interesting story in how he wrote it all.
"I was about 7," Chris recalls about just when the idea came to him. "My younger sister had just been diagnosed with epilepsy, a very rare form where she had 50 of them an hour. As a way to escape what was going on, I would write."
"I would daydream about these random adventures that I would rather be having then being stuck in a bad family situation," he adds. "That's when the book came to me, fully formed. [The books tell the same story] now, as when I was a kid."
However, it took some years to actually write it all out — he was actually writing it while on the Glee Concert Tour!
"It was crazy," Chris admits, but "I had a method. I had a hard time writing on the plane because it would shake and I couldn't focus on the [computer] screen to write."
"My method would be that we would see 'Don't Stop Believin', I would run back and write a page; I would run back on stage to sing 'I Wanna Hold Your Hand' and come back and write another page; then slap on a leotard for 'Single Ladies' and then run back and finish the page I was working on."
What a crazy method! He laughs about it now, though.
"It was crazy, but it kept me on my toes."
"The Land of Stories: Worlds Collide" is out on book shelves now.
Like Just Jared Jr. on FB