Fri, 14 July 2017 at 4:30 pm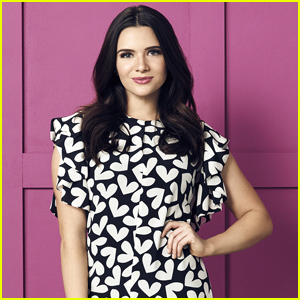 If you didn't watch The Bold Type yet, you are missing out!
The new Freeform show is checking all our boxes and we really can't wait for the next one.
Star Katie Stevens recently chatted about her role as writer Jane Sloan on the series, and praised anyone and everyone who writes for a living — especially for magazines.
Ahead of filming, Katie got a chance to kind of intern for Cosmopolitan, and it got real for her really fast.
"I didn't get to shadow. I mean, I did some work of like trying to sit down and write my own Cosmo-esque article and failed miserably," she laughs. "It's very hard."
She adds, "I commend anybody in the media-writing world. It's a very hard thing to do. And I find that when I was doing it, anything I wrote I was judging myself. And I was like, 'Ugh, this is stupid.' So I really do commend anybody who is a writer."
Katie also shared that all those experiences that Cosmo writers have had, will be in the show.
"Hopefully what people see in our show is the ups and downs of working in the magazine industry," she says. "Knowing that all of the storylines that we've done have come from an influence of being actual experiences that these writers and people who work at Cosmo have actually had."
The Bold Type airs Tuesdays on Freeform.
Like Just Jared Jr. on FB