Mon, 17 July 2017 at 1:30 pm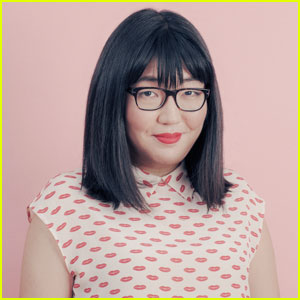 Do you have dreams of becoming a novelist? Aspiring Author 101 is a new feature on JustJaredJr.com where we dive into the nitty gritty of writing a novel with some of our favorite, successful YA authors.
Our next writer is the super talented Jenny Han, who recently released her highly-anticipated book Always and Forever, Lara Jean. (Get it now!)
It's the third book in the popular To All the Boys I've Loved Before series.
You may also recognize Jenny for her The Summer I Turned Pretty and Burn for Burn trilogies too.
We sat down with her to get the goods on her writing process, her advice for aspiring authors, and more.
JJJ Aspiring Author 101 – Jenny Han
Hardcover, paperback or digital copies? I read books on my iPad when it's not something I necessarily want to keep on my shelf. I like to buy hardcover, but I actually do like having a paperback version of it. If it's something I love, I really like to have something I can carry around with me.
Favorite place to write? My favorite place to write is usually on a writing retreat. A couple times a year, friends of mine and I will rent a house somewhere beautiful, and write. We always pick a house that has a hot tub (laughs). It's always nice to take a break and chat. It's almost in that college mode. It can be a lot of fun. It's also just that solitary pursuit.
Music or no music? For It's Not Summer Without You, I was listening a lot to Taylor Swift's album…I think it may have been Fearless. There were a couple songs that really tapped into the pain of the story. You know that song ["The Way I Loved You"], I thought a lot about that song with Jeremiah and Belly. For me, it will help me to quickly get to an emotional place that I need to be in with certain songs. I always have playlists for whatever I'm working on.
Endings – happy, sad, or ambiguous? I like endings that leave the door open to other possibilities.
Best advice for someone who wants to write a novel someday? I always have a diary. Getting in the habit of writing in a very honest, truthful way where you don't hold anything back, it helps you find your voice. That's really the key thing for any writer. There are only so many stories in the world that exist. All stories are derivative of something else, but only you have had your experiences. Only you can bring that story out from your point of view. So I think it's honing that.
- Reporting by Sharon Tharp @sharontharp
Like Just Jared Jr. on FB