Mon, 17 July 2017 at 3:30 pm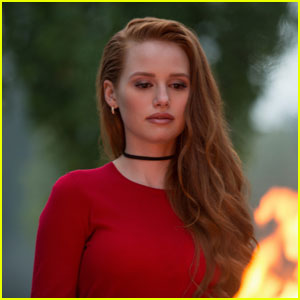 Madelaine Petsch was just as surprised as the rest of us when she found out that – SPOILER ALERT – Fred Andrews (Luke Perry) was shot in the Riverdale finale.
The 22-year-old actress recently talked to us about how she learned about the super-secretive scene.
"That was a secret scene that they added. I though the ending was me burning down the house, so we had no idea," Madelaine told JJJ. "They added an extra day to film that scene and I was filming all my water stuff while they were doing that. I heard a gunshot and I was like, 'What was that?' And then I saw these red pages and I was like 'Oh! A deleted scene…let's read.' No one knew."
Riverdale is set to return this fall on The CW.
- Reporting by Sharon Tharp @sharontharp
Like Just Jared Jr. on FB