Wed, 19 July 2017 at 12:30 pm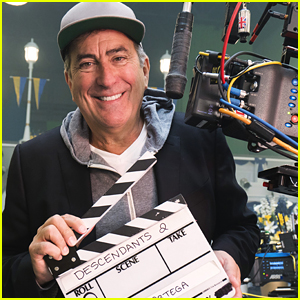 With only a few more days until the premiere of Descendants 2, director Kenny Ortega is hyping up the DCOM sequel.
The biggest thing that you'll see in the new movie, starring Dove Cameron, Sofia Carson and China Anne McClain, is bigger productions and performances.
"What with the music, the choreography, the visual effects, the physical size of this TV movie's production design, all of the location work, this is certainly the biggest thing that I've ever done for television," Kenny told Huffington Post in a new interview.
He adds, "What's kind of ironic is that – because we knew what the fans would be expecting from 'Descendants 2′ … Well, we obviously wanted to surprise them. Raise the bar a bit. But we never went into this Descendants follow-up saying that 'It has to be bigger.'"
But that's exactly what happened: "Over time – what with all of the different elements we play with here, water & weather, Descendants 2 did eventually get bigger."
Click inside to see what Kenny shared about how the cast prepared for the big scenes…
Since there are bigger productions and performances, a lot of work went into everything; and when the cast was filming, they were rehearsing for sword fights and big dance scenes.
"At any one time whenever I'd walk into the soundstages, there'd be as many as six to eight rehearsals going on simultaneously," Kenny says. "But that's what great about the talented, intelligent young people who I worked with on this TV movie."
"I told them when I cast them, I wasn't just looking for cast members. I was looking for partners. People who do all of the work necessary for a project of this size."
Descendants 2 premieres on Friday, July 21st on Disney Channel, Disney XD, Lifetime, ABC and Freeform.
Like Just Jared Jr. on FB