Wed, 26 July 2017 at 6:31 pm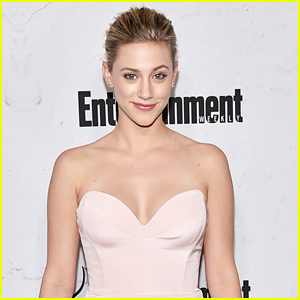 Celebrities are taking to Twitter and Instagram in droves today to speak out against Donald Trump's Twitter declaration that trans individuals cannot serve in the military.
Riverdale actress Lili Reinhart is going one step further.
"Impeachment– where are we in regards to that process and how can we speed things along?" the 20-year-old actress tweeted today (July 26). "Trump is a disgrace #TransRightsAreHumanRights."
Her Twitter followers are responding to her tweet with largely warm words thanking her for standing up for LGBT rights — and more than a few of them are throwing around "Lili for President." (Although, of course, some are furious at her words.)
Lili isn't the only star thinking in that direction: Paris Jackson took to Twitter today to call for impeachment as well.
Like Just Jared Jr. on FB