Thu, 27 July 2017 at 3:30 pm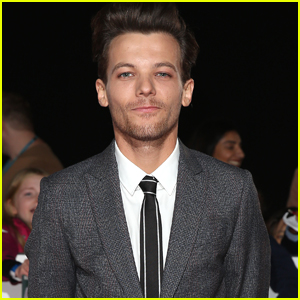 Louis Tomlinson has dropped two songs so far — and both of them have been collaborations.
Next up though? A true solo song.
Louis spoke to Smallzy about his upcoming music, saying that his next single would be him on his own.
"I think we've kind of got an idea of what that's going to be," he says. "For the record, for the album I would like maybe one more collaboration…I mean it's still up in the air we haven't made any decisions yet."
And that one more collaboration wouldn't be anything like the other two.
"I would like something that's kind of less obvious," Louis says. "Maybe like a musical collaboration versus like putting a rapper on for example."
Louis' album is actually almost done too.
"I think kind of waiting for me to give the okay," he adds. "I think we've done like 80% of the songs. But I'm a bit of a perfectionist so I really want to make sure that every song on the album."
"I'm really proud of as opposed to like being really proud of 10 and then just throwing 2 fillers on there because you've got to make the time restraints. I just want to make sure the album's great."
We're sure it's going to be an amazing album and can't wait to hear it all.
Like Just Jared Jr. on FB