Fri, 28 July 2017 at 1:30 pm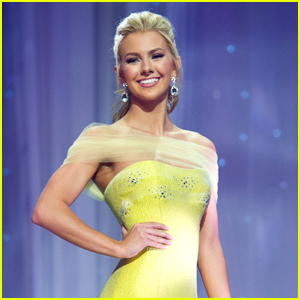 Karlie Hay was crowned Miss Teen USA 2017 last year, and almost immediately was faced with backlash.
Just hours after she was named the new beauty queen, old tweets were pulled up from the past of her using a racist word. The country wasn't happy and Karlie was pulled into the limelight for the wrong reasons.
"I honestly went through different stages of emotions, as I think any other human would," Karlie exclusively told JJJ about the incident. "I didn't know if I should give up or continue to pursue the dream I had been chasing for so many years."
She continues, "At one point, it felt like everything I worked so hard for was crumbling down in front of me."
"Thanks to an amazing support system and the Miss Universe Organization who stood by my side, I was able to address, apologize and learn from my actions and live out my dream as Miss Teen USA."
Click inside to see what challenges Karlie had to overcome and how she did it…
There were challenges in her way, and instead of throwing in the towel and giving up, Karlie chose to face them all.
"There were quite a few challenges in the beginning of my reign and the reason I got through them all, head held high, was because of my best friend Cameron's support," she says.
She also didn't give up on herself.
"I had to constantly remind myself that there are people in the world that have worse situations. So rather than focusing on all of the problems in my life, I focused on my many blessings."
No matter, being Miss Teen USA still means the world to Karlie, who took her role very seriously.
"Miss Teen USA is someone who is impactful, inspirational, relatable, but most importantly strong," she tells us. "We are strong young women who seek to inspire and make a difference in our communities and in the lives of those around us."
Stay tuned for more from Karlie on JJJ as she celebrates her last days as Miss Teen USA.
Like Just Jared Jr. on FB