Mon, 31 July 2017 at 1:29 pm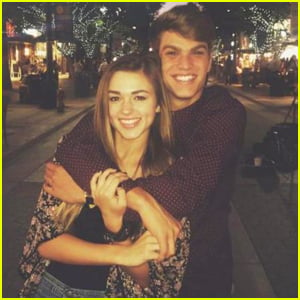 Sadie Robertson and Blake Coward split over a year ago.
It was a shock to many of their fans, as they presented a very happy persona to mostly all of us — but we can't always judge a book by its cover.
In a powerful new essay on Live Original, Sadie opens up about the hardships she and Blake faced and how they both realized that splitting was the best thing for them both.
"At one point, I began to believe that the essence of passion was emotion. Where you fight but make it through and kiss to forget. It was a love that was formed from the hard times."
Sadie writes, "…That was a huge LIE and created so much confusion for me. I thought our connection was so deep because we created this false love for ourselves that said it was okay to constantly fight like cats and dogs, scream hateful words and cry till our eyes were swollen."
She continues, "All we'd have to do afterwards is share a kiss, make up and then boom – our relationship would be stronger than ever. That was wonderful and all…until the next throw down came which was inevitably not too far around the corner."
"We would go through this unhealthy pattern of 'I hate you, I love you. I hate that I love you.'…
"Things weren't always like that in my past relationship. We knew how to have fun. We laughed uncontrollably, danced in public and sang karaoke in the car. We ate ice cream and cooked pancakes before climbing on the rooftop to watch the stars say their final goodnight," Sadie adds, remembering many good times she had with Blake.
"We were free to be the best version of ourselves around each other, and let me tell you…I so adored him."
Head to Live Original now to read all of Sadie's essay and to see how she and Blake are doing now.
Like Just Jared Jr. on FB