Thu, 03 August 2017 at 2:30 pm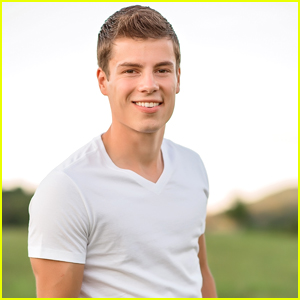 So, we don't know about you, but we're in love with Lawson Bates.
JJJ had the chance to speak with Lawson and his video girlfriend Sadie Robertson and found out a handful of cool facts about them both.
Like, you might not know that on top of his budding singing career and being on Bringing Up Bates, Lawson is actually a part time deputy sheriff!
"Which sometimes means some late night hours!" he says.
ICYMI – Watch Lawson's brand new music video for "Past Is Past" now!
Click inside to read all of these little known facts about Lawson and Sadie!


Sadie Robertson
My favorite TV show is The Office
I played basketball in the Junior Olympics for the USA team in Austria when I was 13
I would describe my spirit animal as somewhere between a mix of a koala bear and a monkey. Depends on my mood
My dream role in a movie is Reese Witherspoon's character in Hot Pursuit
My favorite sport to watch is tennis – I love Serena Williams!
I have been to five different countries (and counting) for mission trips
Lawson Bates
A lot of people ask who my favorite singer/actor is. I would say Dean Martin is high on the list right now! This changes constantly though, depending on my mood
A few years back we were shooting for an episode of Bringing Up Bates at our ranch trying out professional trick riding and I realized how out of shape I was. Ever since I've been big in to fitness, running, and working out. I'm currently down to a 5.15 second mile
I'm addicted to rice Krispy treats and mandarin oranges. We buy the super giant sized boxes and cases, but I have to hide them to get any because all good snacks/treats disappears in our house with so many younger siblings!
Greatest fear: tornados! Like for real, I used to have nightmares every night that I'd get swept away by one lol. Now I think it'd be kinda fun to chase one
I started playing the piano when I was 7, the guitar at 11, and wrote my first song when I was 15
My first name isn't Lawson; it's William after my father and grandfather. Several close family members and friends call me "Willie" as a nickname
Remember to tune in to tonight's episode of Bringing Up Bates on UP TV @ 9PM ET/PT!
Like Just Jared Jr. on FB