Tue, 08 August 2017 at 4:30 pm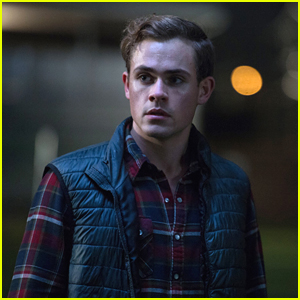 It's been pretty quiet about the possibility of a Power Rangers sequel lately, and even if star Dacre Montgomery knew anything, he couldn't really tell us.
What he can tell us though, is all about what he's hoping comes out of a sequel, should it happen — like a female Green Power Ranger.
"For me, it was just the whole idea of there's three boys. There's two girls. What if the sixth Ranger was a girl? I don't know. I think it's open for interpretation," he told ScreenRant. "That was just mine and a couple of other cast members' interpretation."
However, Dacre knows all about the OG Power Rangers fans and their wants in staying true to canon.
"Tommy is a guy so I'm not wanting to mess with that at the same time as advocating for a girl," he says. "So we shall see."
"I'm not saying there's a sequel. I'm not saying it's a girl or a boy, but I hope that if it does go in that direction that everyone can be satisfied with it and that it can be conducive to being a good movie, a good sequel."
We're still crossing fingers for that sequel!
Like Just Jared Jr. on FB