Wed, 09 August 2017 at 6:37 pm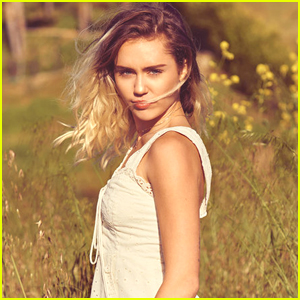 Miley Cyrus just announced that her much-anticipated new album, Younger Now, is coming out in September.
The best part is that when she was only 11-years-old, Miley did a pretty good job predicting her future success as a singer and actress.
In a new video, the 24-year-old "Malibu" singer reads her "20 Year Predictions" from when she was that age (even though she totally wasn't supposed to open it for another nine years.)
"My prediction for my life is that I'll have three kids, named — this is not happening — Joey, Andy, and Danielle," she laughed to Cosmopolitan. "Not happening," she repeated.
"I will love them more than anything. If I have a boy I still like the name Jesse."
Fun Fact: Miley had a love interest on Hannah Montana named Jesse.
"And I'll be a famous actress!" she continued, "Maybe even a singer. I will help people a lot and I will make sure that my kids are in a good public school."
"Cuz my parents put me in a private school cuz I got in trouble," Miley added as an aside. "I will be the best ever, but I don't know what's gonna happen."
Okay, so the kids and the public school parts haven't exactly been sorted yet — but the famous actress and singer part? Totally on the mark.
Can you tell us our futures, Miley?
Watch the full video below!

Miley Cyrus Reads Her Childhood Diary to Cosmopolitan
Like Just Jared Jr. on FB