Wed, 09 August 2017 at 2:25 pm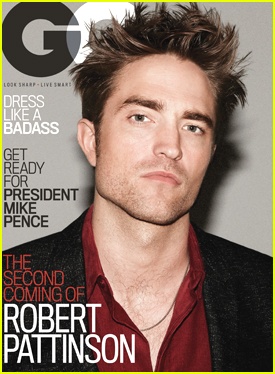 Robert Pattinson has revealed in his GQ cover story that he went to great lengths to avoid paparazzi.
The Good Time actor opens up about how, during the height of Twilight, he had five rental cars parked throughout the city with a change of clothes in all of them to escape being noticed by cameras. He rode around in the trunks of cars "constantly", too.
"If he was being followed, he'd dip into one of the lots, switch his clothing and his car, and leave," the mag reveals of what Robert shared with them. "One day, coming home from Venice, he realized he was being tailed
He drove around for hours because he didn't want anyone to know where his new house was."
Robert recalls that he finally approached the guy who was following him and asked him to leave — but he wouldn't.
"'My boss says I can't come back until I know where your new house is. Sorry, man,'" was the guys' response.
Read more from Robert's interview on our main site,
Like Just Jared Jr. on FB