Thu, 10 August 2017 at 11:15 am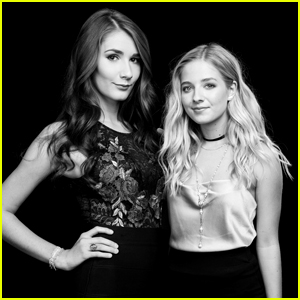 Jackie Evancho's family made their television debut last night on TLC.
The America's Got Talent alum and powerhouse singer and her family — including transgender sister Juliet — opened up in a new interview about their brand new series on television.
"I hope people people get a legit opinion on our family, instead of people thinking I'm the confused singer," Jackie says, emphasizing the point about the series being about the entire family.
She adds, "I want them to see that what we do, we have calculated decisions. It's not just on a whim. I'm not confused with what I do. I'm very calculated and I get advice from really smart people in my life."
Juliet's life as a transgender woman will also be showcased, as well as her relationship with her boyfriend of two years.
"They interviewed my boyfriend so you get to see and hear about his views on our relationship and how me being transgender and in the limelight has affected him in big ways," Juliet says.
"He lost all of his friends that were around us. It's been pretty hard on him. It ties into that, too."
Growing Up Evancho has the potential to turn into a series. Check your local listings for future airings.
FYI: Jackie and Juliet are pictured at BUILD series in New York City earlier this week.
Like Just Jared Jr. on FB