Mon, 14 August 2017 at 11:58 pm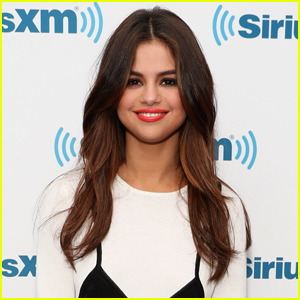 Selena Gomez is spilling on one of the strangest rumors she's been hearing about herself!
The "Bad Liar" singer held a Q&A sesh on Twitter on Monday (August 24) where fans could send in their questions with the hashtag #StreamWithSelena.
PHOTOS: Check out the latest pics of Selena Gomez
She also revealed that her dream collaboration is Eminem, the worst food she's ever tasted is quail egg, and so much more!
Check out some of the highlights below.
ICYMI, Selena and her boyfriend The Weeknd recently stepped out for a date night at a comedy show.
Q: "Weirdest rumor you heard this year about yourself?"
Click inside to read more from Selena's Q&A sesh…
Q: "Dream collaboration?"
Q: "Which character from your 'Bad Liar' [music video] was your favorite to act? and why?"
Q: "Tell us one song that can help you chill."
Q: "What's your favorite song at the moment?"
Q: "What's your favorite TV Show lately?"
Q: "What's the thing that you love most about Instagram?"
Q: "Do you have songs on your album that have a special meaning to you?"
Q: "What advice do you have for being confident and believing in yourself?"
Q: "How do you do to not be nervous in front of so many people?"
Q: "A few years ago, you showed us you learned to play the guitar. Will you be playing for future song releases?"
Q: "Favourite song from Stars Dance?"
Q: "How was it to make 'Fetish'?"
Q: "Worst food you've ever tasted?"
Q: "Favourite song from Revival?"
Q: "Is there a book that you read lately that you found particularly meaningful?"
Q: "If you could describe your new album with a color, which color would it be?"
Q: "Do you speak Spanish with any family members?"
Q: "If you could be fluent in a new language what would it be?"
Q: "Favorite childhood movie?"
Q: "Favorite Disney movie?"
Q: "Favorite thing to do with your friends?"
Q: "If you have to choose over candy or chocolate. What would you choose?"
Q: "How do you stay positive when everything is falling apart??? :("
Q: "Do you prefer going out at night or staying at home?"
Q: "Spirit animal?"
Like Just Jared Jr. on FB