Tue, 15 August 2017 at 9:27 pm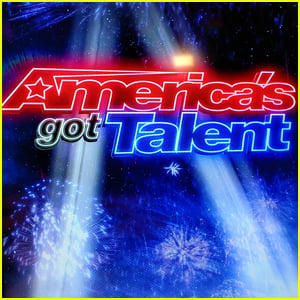 Like us, we know you had a ton of favorites on the first night of the live shows of America's Got Talent.
To help you vote for all of them, JJJ whipped up this handy dandy voting guide to help you all.
You can download and use the official America's Got Talent app, available via Google Play and the Apple Store. With the app, you can vote along with the show and even customize your buzzer sounds with voices from the judges.
Viewers who use the app can actually see real-time results totaled from the at-home voting activity.
OR, you can also vote online and by phone:
Angelica Hale 1-866-602-4805
Artyon and Paige 1-866-602-4802
Bello Nock 1-866-602-4806
Billy and Emily Englund 1-866-602-4811
Christian Guardino 1-866-602-4801
Darci Lynne Farmer 1-866-602-4812
In the Stairwell 1-866-602-4803
Just Jerk 1-866-602-4807
Preacher Lawson 1-866-602-4809
Puddles Pity Party 1-866-602-4808
The Singing Trump 1-866-602-4804
Yoli Mayor 1-866-602-4810
You can vote up to 10 times per method for your favorite acts, so start right now!
Like Just Jared Jr. on FB