Wed, 16 August 2017 at 12:39 pm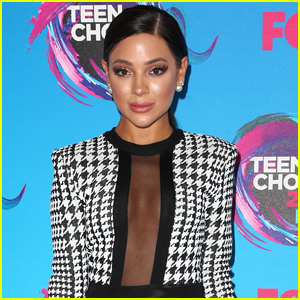 Gabi DeMartino posted a revealing video Tuesday (August 15) explaining her tumultuous relationship with her ex-boyfriend, and urging her fans not to make the same mistakes she did.
In the video, the 22-year-old social media star recounts a relationship that lasted for many years starting when she was 15 in which she was cheated on again and again, but begged her boyfriend to stay with her because she was so afraid of being alone.
"I just wanted to keep him," she remembers. "I had it in my head that no matter what he did I wanted to win him from this girl. It was very unhealthy."
Gabi filmed the video in February, but did not have the inner strength to post it until now.
"I'm here for you. I feel for you. I love you," she told her fans who might also be in one-sided or harmful relationships, "You don't need someone to be you."
Gabi always uses her personal experiences to advise her fans and to open up to them, but this experience was harder for her to be candid about than most, and we applaud her for her honesty and bravery.
Watch the emotional video below:

Gabi DeMartino Opens Up About Her Ex-Boyfriend
Like Just Jared Jr. on FB