Thu, 17 August 2017 at 5:04 pm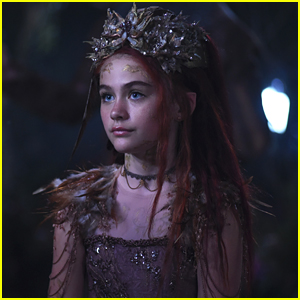 There's been a little casting shakeup for The 100 for the upcoming fifth season.
Madi, Clarke's "daughter", will now be played by Lola Flanery, who you know as the younger Seelie Queen on Shadowhunters.
Madi was originally played by Imogen Tear in the season 4 finale, which found Clarke living with Madi on Earth's surface after the radiation came.
"This relationship is hugely important for Clarke," executive producer Jason Rothenberg tells TVLine. "She's been with her for five years. They are, for all intents and purposes, bonded the way a mother and daughter would be."
He adds, "So Clarke loves her, and her decision-making process has changed, just as it does for anyone who has a child…we'll tell the story of how they came together in Season 5, and how they've been surviving as the only two people on the planet."
Like Just Jared Jr. on FB