Mon, 21 August 2017 at 12:17 pm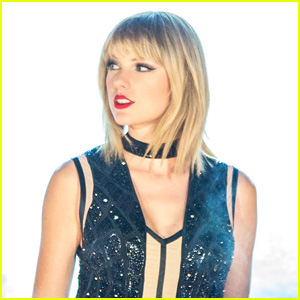 It's probably not a coincidence that Taylor Swift blacked out her social media accounts just two days before the solar eclipse was scheduled to happen!
Fans are freaking out that the 27-year-old singer might be getting to release new music DURING the eclipse, which just began on the west coast of the United States.
In the video that Taylor posted to social media on Monday morning (August 21), a snake's tail is seen and fans think that it could be a shadow snake, which are only seen before a total solar eclipse.
Also, Joseph Kahn, the man who directed four music videos for Taylor's previous album, even tweeted out a cryptic message that something will happen when the eclipse begins!
So, what are fans saying about all these developments? See what they're tweeting below.
Click inside to read more tweets from fans…
Fan theory that Taylor's post is a shadow snake! They only appear before a total solar eclipse which happens today! #TS6IsComing pic.twitter.com/tBwGN4jKvG

— Taylor Swift Updates (@1989TUpdates) August 21, 2017
"Nana, did you see the eclipse in 2017?" — my grandkids
"No, you idiot, I was too busy watching Taylor Swift's Twitter." — me#TS6IsComing pic.twitter.com/0KlV2sqfeD

— Lauren Cox (@Iaurencox) August 21, 2017
solar eclipse: so hello i'm gonna be-
taylor swift: i'm back to save the music industry with my new album pic.twitter.com/jCHfbOP0Ol

— luciana (@lgbthavana) August 21, 2017
can you believe taylor swift aligned the sun and the moon perfectly to create a solar eclipse just so she could release her new album

— ryan :$ (@Iustforlove) August 21, 2017
Can you believe Taylor Swift invented Solar Eclipse?#Eclipse2017

— Taylor Swift Facts (@TSwiftFCT) August 21, 2017
taylor swift out here about to drop an album during the eclipse so your eyes AND ears can burn from the majesty

— emma lord (@dilemmalord) August 21, 2017
taylor swift releases new music every blue moon? nah. she releases new music every full eclipse ???? #TS6IsComing

— gaby ? (@fireproofleigh) August 21, 2017
taylor swift really bout to show up this eclipse huh

— líst (@astreads) August 21, 2017
wait how did i not notice taylor swift did the media blackout to coincide with the eclipse

this woman, my hero, has truly no belly button

— ?_?? Alex (@aeleitch) August 21, 2017
Like Just Jared Jr. on FB