Tue, 22 August 2017 at 1:15 pm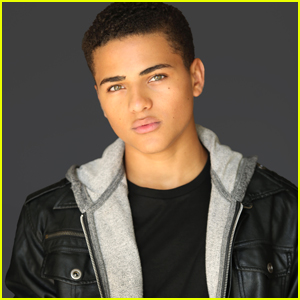 We're still insanely excited that MECH-X4 is coming back in September!
JJJ caught up with star Nathaniel Potvin about the big announcement and it's safe to say that he's just as excited as we are.
"Season 2 of MECH-X4 is even bigger than Season 1! It's got even more action and excitement!" he told us.
Nate adds, "You will see Ryan and the guys pushed to their limits and beyond. There are some unexpected plot twist and new monsters and characters. It's legit crazy!"
During our chat, Nate also revealed 10 Fun Facts about himself that we definitely didn't know. Check them out below!
I like to ski
I played the clarinet in middle school band
My favorite food is Ice Cream
I've had stitches 3 times…on my face
I have two older brothers
I love photography and take pictures all the time
I ate a sea urchin and I liked it
I can one hand clap with both hands
I'm a sneaker jockey
My first kiss was on stage when I was 11 yrs old
Like Just Jared Jr. on FB