Wed, 23 August 2017 at 6:08 pm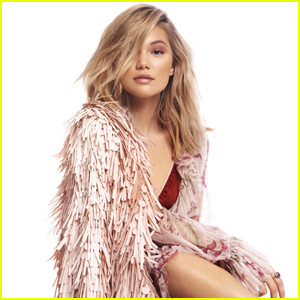 Olivia Holt has already launched an amazing career as a Disney Channel actress and singer, but she doesn't take one moment of it for granted.
"I don't take one thing in my life for granted," the 20-year-old "History" singer told Refinery29 in a statement for their Gen. Z superstar roundup. "I truly believe that every mistake I've made, every person I've met and every place I've traveled to has all happened for a reason."
PHOTOS: Check out the latest pics of Olivia Holt
Her other motto is, regardless of her success, to take risks and enjoy her life in the moment.
"I also don't take life too seriously," Olivia continued. "We're only here for such a short amount of time it's so important to take that time and live it so fiercely. I have to dare myself to do things I wouldn't normally dare myself to do. Moral to this message: I put ketchup on everything."
Honestly, ketchup on everything is a motto all of us can get behind.
Like Just Jared Jr. on FB