Fri, 25 August 2017 at 11:38 am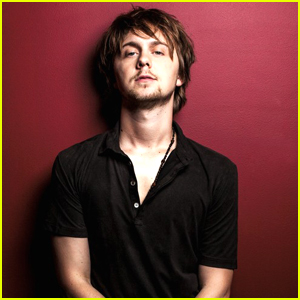 R5' Ellington Ratliff is our favoritest drummer ever and for really good reason.
The 24-year-old musician will be heading back out on tour in Europe on the New Additions tour with his band — girlfriend Rydel Lynch, and her bros Rocky, Riker and Ross Lynch.
But before he leaves, JJJ caught up with him to get to know him even better and found out 10 Fun Facts about Ellington.
Check them all out below!


I was named after the Famous Jazz musician Duke Ellington
I play drums in the band R5
When I was thirteen I did the workshop and LA company of 13 a musical by Jason Robert Brown (famous composer in the theater world) and later Ariana Grande did the same show on Broadway
The biggest show I/R5 ever played was in front of 8,000 people in Argentina. It was insane. Ross (lead singer) fell into the crowd on the first song
I'm writing this list from Mexico and soon we'll be coming to Europe and South America so come to a show if you're around!
Click inside to read the rest of the fun facts…
Although Google says I'm from Wisconsin (I don't know why and yes I Google myself..) I was actually born and raised in Los Angeles
I am obsessed with finding out about new/old music. Currently going through a 90′s rap phase, so check out A Tribe Called Quest and Digable Planets
If I could play with any artist it'd probably be Jack White. The White Stripes were one of the first rock bands I got into so it would be a nice full circle situation. Jack if you read this.. have your people call my people
My most embarrassing moment is when I was doing 13. I was depantsed in front of the whole cast, and I mean… completely depantsed
R5 and I just released our EP New Addictions and if you haven't listened to it yet, you should because it's better than everything else. And I mean everything
Like Just Jared Jr. on FB