Wed, 30 August 2017 at 2:36 pm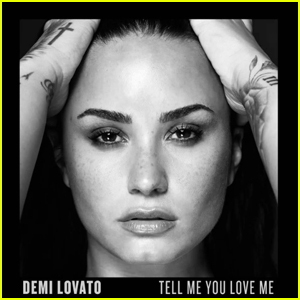 Demi Lovato's upcoming album is coming out in less than a month, and she's just a little bit worried about one particular song on the track list.
The "Sorry Not Sorry" songstress chatted with MTV about it, and revealed just why she's worried: because it references someone "everyone is going to know who it's about."
"Sometimes you put out music that you just feel like everyone is going to know who it's about," Demi shared.
"Headlines are going to come out of it, and it's like, when you write a song, you're just being vulnerable, and you're just writing about something that's inspiring you, so all the baggage that comes with it is what I'm kind of nervous about."
Fans will definitely be speculating about who it's about, and she's okay with that. Just don't expect her to name names.
"I think that everything happens for a reason, and certain emotions are felt at certain points in your life, and you don't always have to explain them to people," Demi adds.
"So whatever you want to think about it – you go into whatever theories you have – fine. But I know what it's about and who it's about and I'm just going to let it be."
Tell Me You Love Me is out on September 29th.
Like Just Jared Jr. on FB