Thu, 31 August 2017 at 11:30 am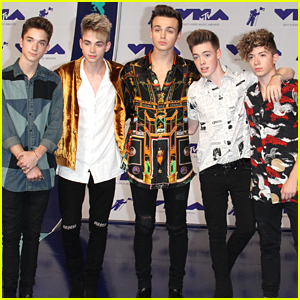 Why Don't We are probably bigger fans of their fans, than their fans are of them.
The group — Daniel Seavey, Zach Herron, Corbyn Besson, Jack Avery and Jonah Marais — opened up to Forbes recently about their fans and how they've all come together for the five of them.
"We have some of the most selfless, loving fans," they shared. "It's not the case that they see us start to catch ground and start moving they get mad. It's not like that with our fans. They're so excited for us that when they see us growing they only get more excited."
"A supporter is a supporter," Jonah adds. "No matter who it is – if it's an 8-year-old girl or a 40-year-old guy."
Daniel says that he's really impressed by how all their fans have come together as one.
"The fans that we had before we were a band were passionate about who we were," he shared. "When we came together, it was all these diehard fans coming together and meeting each other."
"One thing that we always want to hold on to is how much we appreciate our fans and making sure we take those seconds to message a fan and checking our notifications."
Like Just Jared Jr. on FB