Fri, 15 September 2017 at 1:30 pm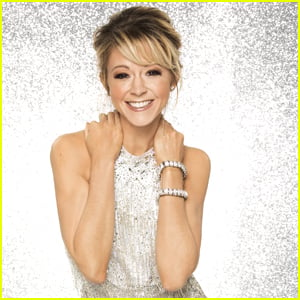 No lies, we were pretty happy when it was confirmed that Lindsey Stirling was actually going to be on Dancing With The Stars.
The violinist is partnered up with Mark Ballas, and in a recent interview, opened up about just why she signed up for the show.
"To be honest, when I was on America's Got Talent, I remember thinking, 'I will never do reality TV again…but it's very apparent from the times I went [to DWTS] and was a guest performer that it's kind of like a family environment."
And before you argue that she's already a dancer — Lindsey's self-trained, which means all of this is foreign to her. Remember, she has "squiggly dink" arms.
"I may not be a trained dancer, but I know how to put passion behind movement," Lindsey says. "As [Ballas] keeps saying, 'You're very brave. You just throw your body, and then you think about where it's going.'"
She adds, "This is such a once-in-a-lifetime opportunity to not only invest yourself fully into something like ballroom when that's not your profession, but also to be taught by some of the best people in the world."
Like Just Jared Jr. on FB