Sun, 24 September 2017 at 10:00 pm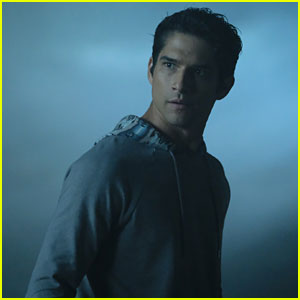 The day we didn't want to come… Teen Wolf has come to an end!
Going into the finale, Scott and the gang were in hot water taking cover from Monroe's army.
WARNING! Spoilers ahead!! Read along at your own risk!!
In the nick of time, Derek and Stiles swooped in to help and the pack made it out. Lydia used her scream to take out a whole room of soldiers.
The whole pack was turned to stone, leaving Scott to fight the Anuk-Ite himself, who transformed into many of the past villains of the show. Once the Anuk-Ite was defeated, the gang returned to their normal state, however, Scott couldn't concentrate enough to heal himself from the fight. Lydia suggested that Malia lick Scott's face to heal him.
The episode ended with a time jump, revealing that Monroe had gotten away, and is alive and well with an army of thousands. Scott's pack has remained together and were seen walking across a parking lot, leading the way while training the next generation.
The finale was left open with the possibility of a return with a whole new cast. Though the series will continue via a podcast before possibly making a return.
WHAT DID YOU THINK of the Teen Wolf finale?!
Like Just Jared Jr. on FB