Fri, 29 September 2017 at 3:13 pm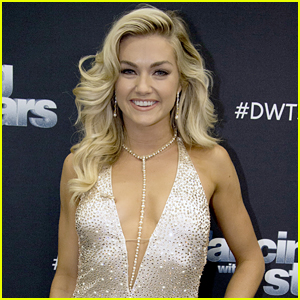 Every week, the Dancing With The Stars pros are given a song and dance for the next week with their celeb partner.
They're expected to choreograph and teach them all within a week, on top of those opening pro numbers you see week after week…so, how do they do it all? Lindsay Arnold is here to explain.
"Every week is a little bit different," Lindsay explains. "There are weeks that I have the song the night before. For example, I got the song and dance Monday night and I listened to it on Tuesday."
She continues, "After Latin Night, I went home and choreographed up until about 1 am. I woke up the next morning, go to rehearsal and depending on who your partner is, it can take up to two days to learn the entire routine, or even more, or less."
Lindsay adds that the song is a big factor in what the pros choreograph, and how they teach it — and sometimes, they won't even have a cleared song at all until days after the previous show.
"There were a lot of times last season where I would have a rehearsal and not even know what my song was because it hadn't been cleared yet," she says, remembering what happened last season with partner David Ross.
"I had a song and I choreographed an entire routine to it: on Tuesday, I taught him the whole thing and at the end of that day, I was informed that the song wasn't cleared and we couldn't use it," she recalls. "The next day, I had to start from scratch and was actually choreographing on the spot to a new song; and then teaching him. That happens all the time."
Lindsay continues, "As a pro, we have to be ready for that and on our A-game; ready for those kinds of changes and challenges that come our way. Every week, there's something new. Whether it's the song changing or your set piece is being taken away, or a new costume…there are so many things that we have to be ready for."
Later on we spoke to Lindsay about her next dance with partner Jordan Fisher. Click inside to see what she told us…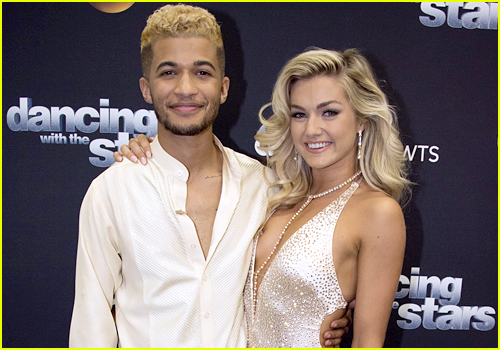 "We have a Charleston dance this week, which is a tough dance," Lindsay shared. "A lot of choreography and on top of that, our dances are about :25 seconds longer than they have been. We have a lot to learn this week."
And since they only have 6 days instead of 7 for everything "it's like cram time…there's not a lot of time to…there's just not time."
"You're trying to fit everything you can into those short hours of rehearsal you do have," Lindsay says. "A lot of it is that I'm making sure he learns the choreography as quickly as possible so that it has a longer time to sit in their brain and they can memorize it."
DWTS returns on Monday, October 2nd on ABC.
Like Just Jared Jr. on FB