Mon, 09 October 2017 at 3:39 pm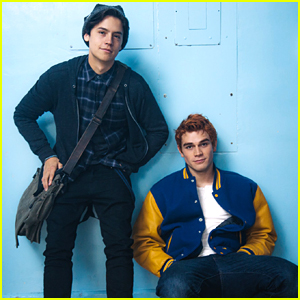 While most fans are all about the Bughead or Varchie scenes, or even the mystery on Riverdale, Cole Sprouse is all about the Archie and Jughead friendship.
Speaking with Teen Vogue about the upcoming season, one of the things he loves the most about the show is the friendship between the two guys.
"I love the way Archie and Jughead's relationship is portrayed," he says. "It's very understanding, and there's open communication."
Cole adds, "KJ and I are both in places of our lives where we feel very comfortable with who we are and our friendship. I think our show deals with that kind of dialogue really well.
He feels like it's an aspect that isn't explored enough and he's grateful that Riverdale is stepping up with it.
"Male-to-male friendships, whether sexual or not, have so many different forms," he says. "[They're] so multi-faceted … and I think that the show does a really great job with showing something that's not so stereotypical and making it something that's OK and understood and fun and interesting to watch."
Riverdale premieres on Wednesday, October 11th on The CW.
Like Just Jared Jr. on FB