Wed, 25 October 2017 at 10:47 am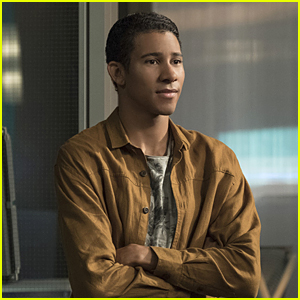 Was anyone else just screaming at their televisions last night because of how Jesse Quick broke Wally West's heart on The Flash?
We mean — a break up cube? You couldn't spare two seconds to do it in person?!
After Jesse breaks up with Wally, we were kind of shocked to learn that Wally is leaving Central City for a while — that means, he's not coming back for the foreseeable future eps…we're still hoping he's back for that crossover. We mean, that IS his sister's wedding at all.
After the reveal of Wally leaving, fans were obviously heartbroken on Twitter.
"wally west is the best character on the flash and he deserves better and I don't deserve to see him leave," one fan wrote.
Another added: "THIS IS NOT OKAY AND I DEMAND MY WALLY WEST BACK RIGHT NOW."
However, many of them had a great suggestion of having Wally move to DC's Legends of Tomorrow, or even the upcoming Titans show.
WHAT DO YOU THINK?
Like Just Jared Jr. on FB