Thu, 26 October 2017 at 12:30 pm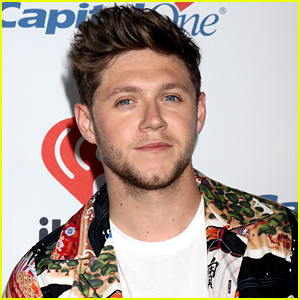 Niall Horan was a sceptic about anxiety…that is until it hit him.
The "Slow Hands" singer spoke to Australia's 93.7 Bianca, Terry, and Bob about finding himself experiencing it since his solo career took off.
"Every now and then I get a little bit [of anxiety] and I used to never get anything at all. I used to be like, 'I don't believe that anxiety thing. What's everybody banging on about?' and then I got it a couple of times and went, 'Oh Jesus,'" Niall explained.
He adds, "I tend to get it a lot around stage time and I start freaking out with TV shows and stuff but you kind of breathe your way out of it."
Niall also mentions how the One Direction guys helped out Zayn Malik when he was still with the group with his anxiety.
"Zayn would have struggled with it because he liked having us next to him on stage, which took some of the [pressure off]," he says. "When you don't like it being all about you and you've got other people around you, it's kind of easier to go on stage."
Like Just Jared Jr. on FB