Wed, 01 November 2017 at 4:54 pm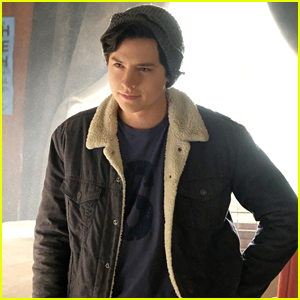 Toni Topaz came onto the scene for the first time in last week's Riverdale episode, and the longtime cast members have a lot to say about Vanessa Morgan's new character.
"It's kind of up in the air whether she's actually helping or hindering Jughead," Cole Sprouse told Sweetwater Secrets. "She has her own agenda and it's revealed what that agenda is overtime. Toni is trying to coax him into the Serpents. She's a character that resonates with Jughead mentally quite a bit so he has an easy time not seeing the red flags."
As for the Bughead relationship, while Toni shakes up both Jughead and Betty's life, she is not responsible for tearing them apart.
"Toni Topaz is the opposite of Betty," Lili Reinhart said. "She does cause a rift a little bit, kind of a change in Betty's world. She causes a little bit of trouble but she's not like an enemy to the Bughead fans. I don't really think of her character that way. She's a lot more of Jughead's ally on the South Side."
See a sneak peek for tonight's episode HERE.
Riverdale airs TONIGHT @ 8PM ET/PT on The CW.

Sweetwater Secrets Talks Toni Topaz
Like Just Jared Jr. on FB