Thu, 02 November 2017 at 5:44 pm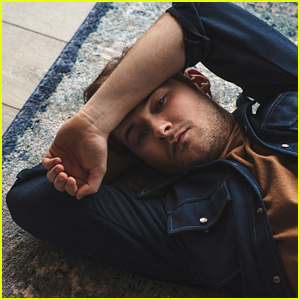 Starring as one of the most hated characters on television right now, Justin Prentice wants you to know that he's on your side.
The actor opened up to Vulkan magazine and 100% agrees with all the 13 Reasons Why fans that Bryce needs to pay for his crimes.
"I want justice. Bryce needs to be taken down," he says.
"Bryce doesn't see himself as a rapist," Justin adds, delving into just who he thinks Bryce is at heart. "He assumes he can take whatever he wants, because he is Bryce Walker: star athlete, leader, kingpin."
"This is terrifying because Bryce could be anyone. We all know Bryces."
Justin continues, "This isn't a select few people, this is becoming more and more of an epidemic, because these boys in school lack the education on sexual consent. We need to start talking about this stuff."
13 Reasons Why season one is streaming on Netflix now.
Like Just Jared Jr. on FB