Wed, 08 November 2017 at 11:57 am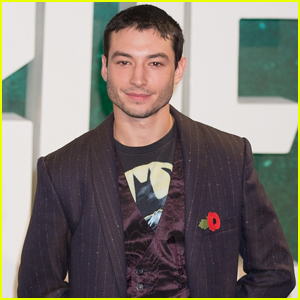 After Ezra Miller decided to bravely reveal he identifies as queer, he faced some backlash from people in the entertainment industry.
Back in 2012, the Justice League star says that after making the revelation in interview with Out, he was told he made a mistake.
"I was told, when I gave that interview…This is an interesting thing to talk about. I was told by a lot of people I'd made a mistake," Ezra told Shortlist.
"Folks in the industry, folks outside the industry. People I've never spoken to. They said there's a reason so many gay, queer, gender-fluid people in Hollywood conceal their sexual identity, or their gender identity in their public image. I was told I had done a 'silly' thing in…thwarting my own potential to be a leading man," he continued.
Ezra added, "'You've made a mistake' is such a hard thing to hear. Maybe if I'd actually made a serious mistake? But not for this. I didn't think I'd done anything wrong, though there have been moments of doubt as a result of those conversations. But…what they said was, in fact, 'rubbish', as you might say. We are the ones. It's up to us to manifest the world we want to exist in. But we're ready. Humans are ready."
We're so glad Ezra is living his truth and proving everyone wrong!
Like Just Jared Jr. on FB