Fri, 10 November 2017 at 8:45 pm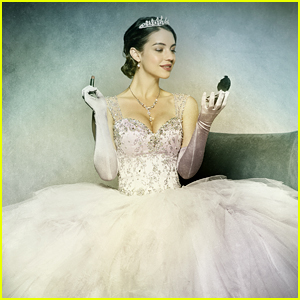 For weeks, we've had a chance to see Adelaide Kane shine as Drizella on Once Upon A Time — we love everything about her not-so-good and manipulative evil character.
However, do we trust her on the ABC series? No. Absolutely not, and Adelaide doesn't think you should either.
"I probably wouldn't [trust anything she says], but then I wouldn't have trusted her before I knew she was awake," she shared with EW recently. "But I do think that she's not one-dimensional."
Adelaide adds that all of Drizella's pain does come from somewhere and we have a feeling it's directly from her mom not giving a care in the world about her.
"This motivation isn't just coming out of thin air, nobody's evil for the sake of being evil," she says.
Adelaide does think she knows what Drizella's goal is though — to get "vengeance against her mother for not loving her."
Sounds about right, to be honest.
"I think that's ultimately what she thinks she wants," she adds. "Then I think what she really wants is to be loved and to be happy and she's going about it the wrong way. That's the example she's grown up with. That's all she knows."
Like Just Jared Jr. on FB