Wed, 15 November 2017 at 5:22 pm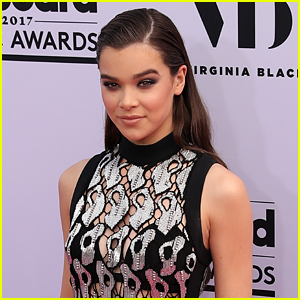 Hailee Steinfeld will be hitting the 2017 AMAs this weekend and we can't wait to see her there!
The "Most Girls" singer caught up with Teen Vogue recently to chat about her music and the message behind her newest hit, "Let Me Go".
"More than ever in the last couple months in my life, I've experienced what it's like to try and maintain a relationship while working," Hailee says of her latest single. "I think that goes for everyone – whether they are working or in school or wherever they are and whoever it is they're doing it with, a significant other or a best friend – you realize that when you love someone so much and you can't give them the time, and the energy that they deserve, it's heartbreaking."
She adds, "People have said 'Let Me Go' feels like a breakup song but it really is a love song and it's about loving that person so much that all you want to do is see them happy and see them with somebody that makes them happy."
While we have this song on repeat almost 24/7, Hailee does say to keep an eye out for even more new music from her.
"I am so looking forward to the new year with new music in my back pocket ready to go," she teases. "I've been working on it for a very long time now and as well as juggling the acting side of things."
Like Just Jared Jr. on FB