Fri, 17 November 2017 at 1:41 pm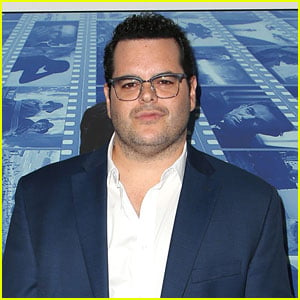 The voice of Olaf, Josh Gad, is opening up all about Olaf's Frozen Adventure!!
In a recent interview, the actor dished on his fan favorite character, the new songs, holiday traditions, and more!
On the new Anna and Elsa duet: "There is a number at the end of this short called "When We're Together" that I really truly believe is going to become, knock on wood, the breakout song of the holiday season. As sung by Idina [Menzel] and Kristen [Bell], it's a song that absolutely captures the essence of what Frozen is all about in terms of family. And it delivers on that message in a way that is so immediately refreshing and iconic and wonderful that I guarantee you won't be able to leave the theater without humming and singing it."
On holiday traditions in Frozen: "Without giving anything away, along the journey our characters discover that the tradition that's probably most valuable is family itself. There's a wrinkle to that; there's obviously a twist of what that means to these particular girls. But this bond Anna and Elsa share and by extension Kristoff and Sven, and of course, Olaf, that is something that is, in and of itself, the most powerful element there is. It's a bond that connects them and protects them. The joy and the memories that our characters have is tied to that bond. And it's tied to that idea of family. Creating your own traditions as opposed to trying to take on other people's traditions is very much a part of the journey of discovery that our characters go on in the film."
For more from Josh's interview, head to EW.com!
Like Just Jared Jr. on FB