Fri, 08 December 2017 at 3:43 pm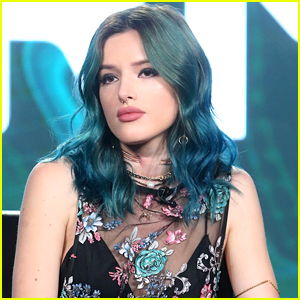 Bella Thorne revealed that she was molested on social media today, after a troll commented on one of her recent pictures she posted.
After sharing an image of her wearing a stellar purple suit, a troll replied with "What did Disney do to this girl?! I think she was molested."
That's when Bella replied back and revealed that she had been molested in her younger years — but it wasn't by Disney at all, and she doesn't name by who either.
After her admittance of the past, fans not only offered words of support, but called out the person who said that in the first place.
"I love you & I'm so sorry for all you've been through. The fact that you keep your head up despite everything is really admirable. Sending you love," one good fan wrote in the replies.
Another added, "molested or not nothing is wrong is you, I'm sorry people make you feel this way, also I'm sorry for what happened to you."
Click inside to see how other fans replied to Bella now…
Like Just Jared Jr. on FB