Sun, 17 December 2017 at 6:16 pm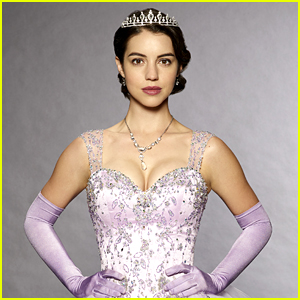 Once Upon a Time's midseason finale was packed full of information that we don't even know where to start for a recap!
We do know our readers love Drizella (Adelaide Kane) though, so let's just start and end with her, because she's the best to watch.
In the hour-long episode, it was revealed that Drizella actually forced Regina to help her cast the curse, by poisoning Henry's heart — but in Once fashion, it looks like it wasn't just Drizella who wanted the curse casted.
The curse was actually cast by a Coven of eight, a group of mysterious origin whom Mother Gothel (Emma Booth) is trying to reunite in Hyperion Heights.
BUT, Drizella isn't part of the Coven at all!
"Drizella was warned not to let Gothel out, and she did and now she finds herself in a pit with her mother, who she hates, so their family has only grown more dysfunctional," showrunner Eddy Kitsis shared with EW. "Drizella's desire for revenge only grows stronger."
So, can we start to trust her? No. Always no.
"We've seen moments of kindness from Drizella," he adds. "So we'll have to see whether or not she is fully an Evil Stepsister, or if she can be redeemed, but right now, she's out for revenge."
Once Upon a Time will return in March 2018 (so, BRB, going to re-watch the first half of the season again).
Like Just Jared Jr. on FB