Thu, 21 December 2017 at 12:25 pm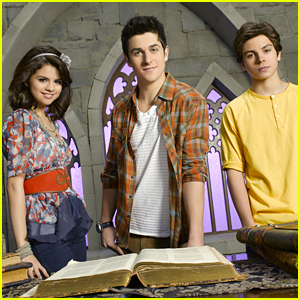 If you look back over the years on Disney Channel, there have been a lot of holiday-themed episodes — from Halloween to New Year's Eve and even Christmas — but one show that didn't get the chance to do a Christmas-themed episode was Wizards of Waverly Place.
Showrunner Todd J. Greenwald spoke to IBT recently about it, calling it bizarre that they never got the chance.
"We always wanted to do a Christmas episode," he shared. "And I think we presented Disney with an idea, which I keep trying to find, but it's so bizarre they said no. Because I think we wanted Santa Claus, St. Nick, to be a wizard."
How cool would that episode be? Santa as a wizard — yes please!
Todd adds, "I think we built this whole kind of fallen hero thing with Santa Claus that was maybe too sad for Disney, but we thought it was perfect for 'Wizards'."
It's a bummer that the episode never got made.
Like Just Jared Jr. on FB