Thu, 28 December 2017 at 3:43 pm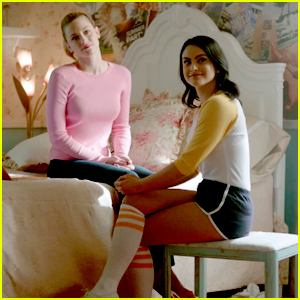 We all watched Betty and Veronica have a falling out earlier this season on Riverdale — but according to Lili Reinhart, it's about to get worse.
Speaking with Glamour, the actress opened up about the two girls' friendship and the hard times that they'll be going through when the series returns next month.
And, spoiler, it's not about kiss between Betty and Archie.
"I think that concept is challenged in the second half," Lili says. "Not to give too much away, but I think there is definitely challenges to come in Betty and Veronica's friendship, and it's a result of their parents, to be honest."
She adds, "It's like, how do they navigate their friendship with the parents that they have? And if their parents are at war, does that mean the kids are at war? That becomes very, very heavy in the latter half. The concept of Betty and Veronica putting each other first does become challenged."
Riverdale returns on January 17th on The CW.
Like Just Jared Jr. on FB