Fri, 29 December 2017 at 7:20 pm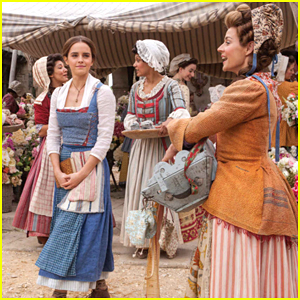 One of our favorite movies of 2017 was Beauty and the Beast, hands down.
We thought we knew everything about everything about the movie (both animated and live action), however, this new theory completely surprised us and blew our mind.
One of the big plot holes from the animated version was that no one in the nearby village actually knew about the "hidden" castle. The live-action version fixed that with a spell — but the other plot hole that was left open was how no one seemed to age. Not even the villagers!
This theory from Reddit user Hainted gives us an answer to that.
"The village of Villaneuve is caught in the Enchantress' curse as well. It's stated outright that she erased the memories of the Prince, his lands, and servants from the villagers' minds, but if you pay attention she also locked the village in a time loop," they write, before providing a lot of examples.
This hints to a daily loop, however, Hainted explains it might be more than a month-loop. Remember, Gaston does mention a 5-day search for Maurice.
TELL JJJ: What do you think of this Beauty and the Beast theory?
Like Just Jared Jr. on FB