Mon, 08 January 2018 at 2:44 pm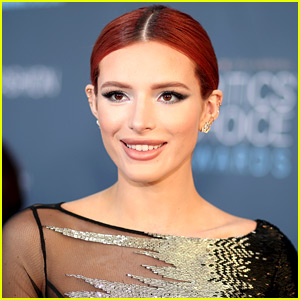 Bella Thorne has opened up about her own sexual assault after revealing the news weeks ago.
Taking to Instagram, just in time for the Times Up movement during the 2018 Golden Globes, the Famous in Love actress detailed her assault.
"I was sexually abused and physically growing up from the day I can remember till I was 14," she writes. "When I finally had the courage to lock my door at night and sit by it. All damn night. Waiting for someone to take advantage of my life again."
Bella continues, "Over and over I waited for it to stop and finally it did. But some of us aren't as lucky to get out alive."
"Please today stand up for every soul Mistreated. #timesup."
Just ahead of the holidays, Bella revealed that she was molested on social media after a troll commented on her upbringing and fans immediately supported her.
If you don't know, Time's Up is a campaign fundraiser that is raising money for the Legal Defense Fund, a charitable organization that helps victims of sexual misconduct find legal representation.
Like Just Jared Jr. on FB