Mon, 08 January 2018 at 11:41 am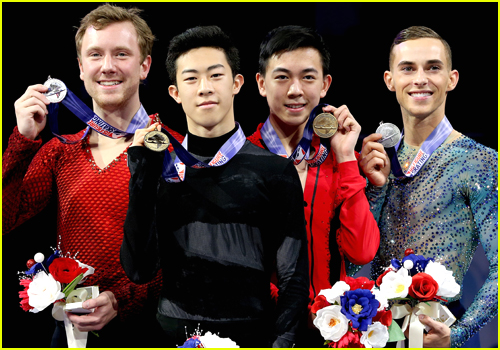 MENS TEAM
Nathan Chen is the 2018 U.S. champion, successfully defending his 2017 title. Nathan is also the only man in the world to receive credit for landing five different types of quadruple jumps in international competition.
Adam Rippon is the 2016 U.S. champion, and placed fourth at the 2018 championships.
Vincent Zhou is the 2018 U.S. bronze medalist. He won the 2017 U.S. silver medal and ended last season as the 2017 World Junior champion.
Alternates: Jason Brown, Ross Miner, and Max Aaron.
Like Just Jared Jr. on FB