Mon, 15 January 2018 at 9:30 pm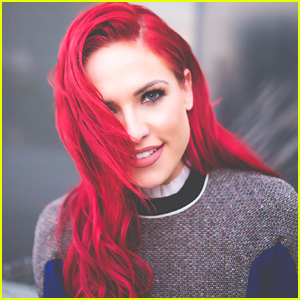 Earlier this month, Hayley Erbert opened up about re-finding her love for dance and turns out, Sharna Burgess had to re-find her love too.
Speaking with NKD mag, the Dancing With The Stars pro recounted her journey to dancing stardom and along the way, opened up about how taking a break from the sport fueled her passion for it.
"I was training seven days a week, and by 15 I represented Australia in the international championships in Austria," Sharna recalls after having logged more training hours than most her age at that time.
However, she still wanted to be a normal kid: "I remember being 15 and just wanting to be a normal kid, wanting to hang out at the shopping mall, go to the sleepover, go to the party — and I could never do it, because I was training seven days a week."
It was then that her wish came true, although it was in the form of a painful injury that resulted in ACL reconstruction.
"Sometimes the universe gives you things in the most brutal of ways," Sharna shared, "It really took its toll on me, but everything happens for a reason, and I spent two years being a normal kid, being a rebellious kid, doing everything I thought I wanted to do—and then I got to 17, 18, and looked around at the world, and thought, 'No. I miss it.'"
Thankfully, she returned to the sport shortly after and from there, made her way to DWTS.
Like Just Jared Jr. on FB